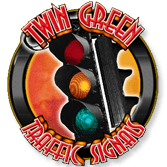 Twin Green Traffic Signals


Traffic Lights, Controllers, Cabinets, Hardware, Parts, Restoration, and more for sale.
Welcome to

Twin Green Traffic Signals

. You've found the northeast's only company that deals directly to the customer in used and recovered traffic lights and equipment.
Whether you're a contractor buying traffic lights or parts for a city, you're a collector needing parts for one of your own, perhaps you need multiple signals for a film, or maybe you just want a great conversation piece for your man cave, Twin Green has what you're looking for. Contact us for any of your needs in:
So contact us today and find out how we can meet your traffic signal needs.
your source for traffic signals, parts, hardware, and equipment
Used and Retired Traffic Lights for Sale
Phil Glick is owner and operator of Twin Green Traffic Signals, which includes sales of one or many signals, supplier of parts, repairs of signals and controllers, and the reclamation of outdated and whole decommissioned intersections.
Twin Green Traffic Signals works with municipalities, buying their older traffic control devices that have been replaced or removed from service. Much of what we get is in excellent condition. Inventory is reviewed for overall condition, functionality, and usability. If something is found to be in less-than-good condition, any usable parts are removed to make other equipment work, for future repairs on other equipment, or for resale. Good signals and equipment are sent to the stock yard  where they await their next job.
Who can buy used traffic lights?
Municipalities looking to replace some signals that may have been damaged in a storm or accident.
Collectors looking for parts for repairs or hardware for displaying their personal signals.
Film companies looking to prop a scene and make a street look time-period correct.
Individuals looking for or looking to have one of their signals restored to like-new condition for his man cave.
A contractor who recently removed or replaced signals for a city and would like to sell the older signals that were removed.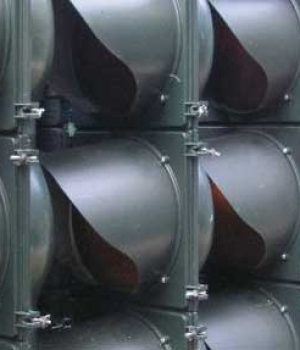 Very prompt. Order shipped quick and arrived prior to the ETA. Great experience!

Fast shipping, he is upfront about his product and lets me know if there is any damage. Good packing. Real good prices.

Phil doesn't forget about those hard-to-find parts you're looking for. When it came to three reflectors for an 8-inch poly Safetran, glass Marbelite lenses, and piping for a 3-way cluster, he's always has the parts I need.

Hobbyist/Collector

I can call to buy something not knowing what I need or what it's called... Makes me feel comfortable buying something.

Hobbyist/Collector

Easy pickup arrangement made. 10 STAR SELLER. Will be back again.

Great inventory, and he's super helpful. Great store he's built.

Pleasure to do business with